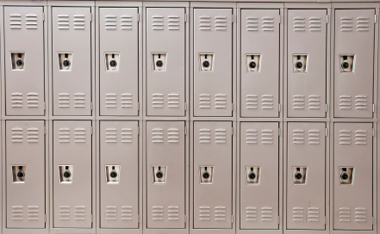 When the new faces of the freshmen class walk in on their first day of school, they are overwhelmed with questions. What sports/clubs should I join? How do I make friends? Just where is my math class? Yet with all these worries racing through their minds, they are eager and excited to see what high school has to offer them. Even as freshmen, everyone's sights are set on one year in particular: senior year.
"Senior year will be fun and laid back; college will be on my mind for the most part," Abri Foianini predicts for herself.
"I look forward to playing Varsity soccer and taking challenging courses to stay on course for college," Jacy Torres confidently stated.
Isi Hornbuckle proclaimed that "it will be a lot of preparing for college and enjoying the last bits of high school with my friends."
Many of these students will reach their goals by the end of high school, while others will come up short of their lofty, idyllic expectations. Compared to what they had expected as freshmen, many of this year's graduating class are feeling just that- arguably for both the good and the worse. Some, like senior Kylie Egan, saw those changes in their social lives. "I expected my friend group to stay the same throughout high school," she admitted, "and it changed."
Maddie Weaver says that she surprised herself with the changes she's been through. "I've become more independent throughout high school," she shared. "My friends and I are more mature than we thought we would be."
Others, meanwhile, are still waiting for the moment in which that spectacular thing that is senior year starts feeling spectacular. Kurtis Morrisette put the sentiment into words, surmising that "I wanted this year to be extravagant, but so far it feels the same as every other year."
High school holds the most amazing lessons and memories in life. Every step is full of excitement and opportunity, so don't miss out on one moment. Whether you are a young freshmen learning the ropes, or a senior on your last "go around", it is never too late or early to set or meet your expectations.