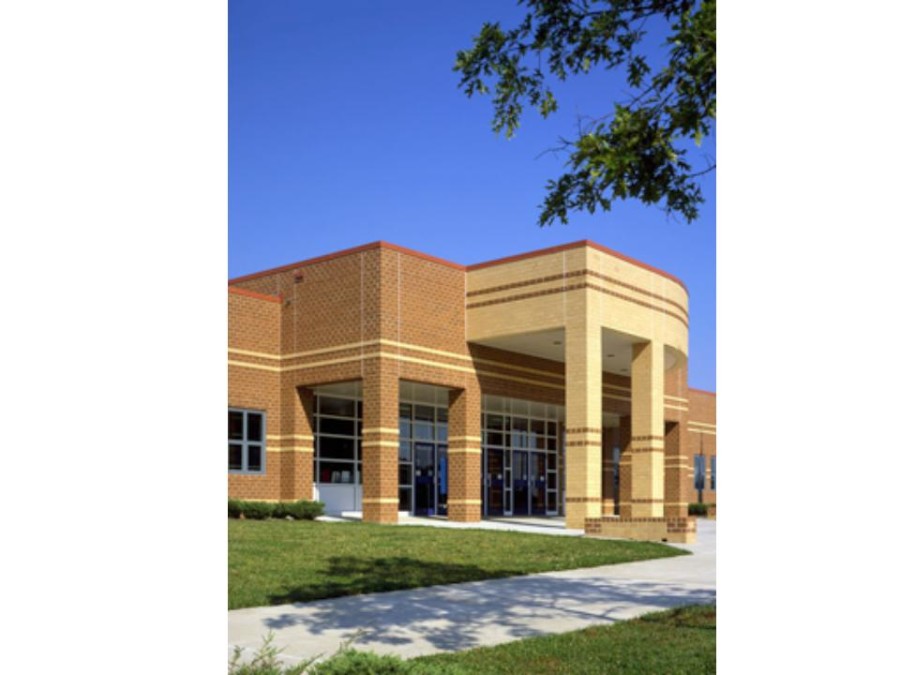 How much do you know about our school? You hopefully know its colors, blue and white, and that its mascot is the raider. But do you know what year the school was founded? Do you know if there are any famous alumni from Leonardtown High School, or what changes the school has gone through since its founding? Probably not. And what exactly is a raider? There is much more to Leonardtown than what meets the eye. Read on to learn fifteen facts about the Raider Nation that you probably didn't know.
Leonardtown High School was founded in 1978, making it the newest public high school in the county (Great Mills was founded in 1929 and Chopticon was founded in 1965).
When the school first opened, it was freshmen, sophomores, and juniors only. The seniors were at their previous schools, Great Mills or Chopticon, and were allowed to stay at those schools for their last year of high school.
The land that Leonardtown High School was built on used to be a farm, called the "Alms House". If you were unable to provide for yourself financially, the county took you in and sent you to live on the farm, where you worked and your room and board was paid for.
The mascot of LHS is a raider. "Raider" can refer to any bird of prey, but Leonardtown chose the osprey as their mascot, since ospreys are indigenous to Maryland. The osprey is also Leonardtown Elementary School's mascot.
The statue of our mascot in the courtyard is supposed to be an osprey, but instead, it's an eagle.
Leonardtown's mascot was going to be the Trojans because shortly after the school was founded, the USC Trojans won the Rose Bowl. This is why there are "T"s painted in the stairwells. The mascot was changed to the Raiders because the Oakland Raiders won the Super Bowl in 1980.
Nowadays, the school's population is over two thousand students. According to Mr. Copsey, a vice principal who graduated from Leonardtown in 1998, the school hasn't always been this big. In an interview, Mr. Copsey told The Imprint, "I believe there was around twelve or thirteen hundred students when I went to school here." Secretary Mrs. Evans, who graduated in 1990, said that there were about eight hundred students when she was a student at Leonardtown.
On the same note, during the 1980s, since there weren't very many students at Leonardtown, students who wanted to play sports were automatically accepted onto the team.
Back in the 1990s, the F hallways upstairs and downstairs, nicknamed the "fishbowl" hallways, were nonexistent, probably because the student population was small enough that additional hallways were not needed.
The bus lot used to be in front of the school, where the parent pick-up and drop-off are today, and in the back of the school, there was a driving range where teenagers would take driver's education.
Leonardtown High School has a few famous alumni as well. Nate Donmoyer, former drummer of the indie pop band Passion Pit, known for its songs "Take a Walk" and "Sleepyhead", is an alumnus of Leonardtown High School. He graduated in 2005.
Reality TV personality Heather Cooke is also an alumnus of Leonardtown High School. She is also a Division 1 soccer player. She graduated from Leonardtown in 2006.
Diana Pessagno, self-published author of the book Tin Orange Peel, worked at LHS as an English and journalism teacher when the school first opened. She started The Imprint, and her legacy still lives on today!
According to Mrs. Musser, the biggest change that she has seen in the school throughout her time teaching here is the increased use of technology. Mrs. Musser began teaching here in the 1980s, when much of our modern technology didn't exist yet, and today, technologies such as smartphones and laptops have become pervasive. An interesting fact about Leonardtown, and about schools in general, is that teaching has changed very much over the years and become more modernized.
Mr. Loughran, an assistant principal, remembers what it was like when he worked at Leonardtown in the 1980s. In his opinion, life was much simpler. He said "there was a lot less drama" before modern technology, but he also commented on how Leonardtown was a nice place to work–and it still is today. Through the years and the changes, Leonardtown has retained its spirit, and that's what matters most.
And there you have it! Those were fifteen facts about Leonardtown High School that most of its students– and even some of its teachers– don't know. Now you can impress your friends with your newfound knowledge.