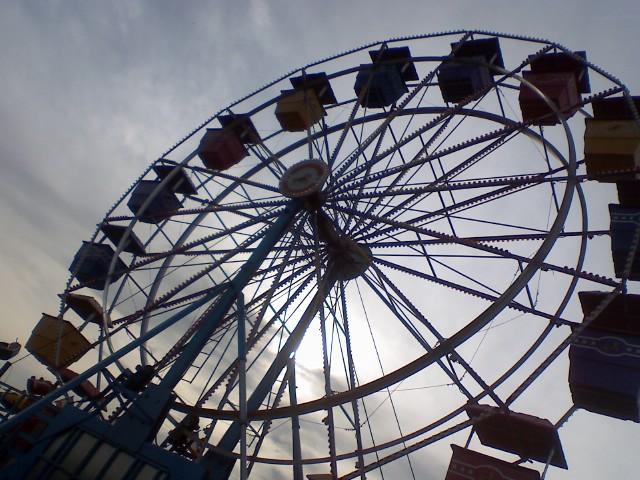 The St. Mary's County Fair is anticipated by the masses! "Finally something to do this weekend," some say. People of all ages attend and there's something for everyone. From the rides, food, horse show, craft show, silent auctions, tractor pull, and baby contests, everyone is sure to have a good time. The county fair has been going on for years and is a St. Mary's tradition, so much so that we get out of school one day for it!
People enjoy the fair for many reasons. Senior Andrew Fenwick said his favorite part was hanging out with his friends. Junior Alex Theriot said her favorite part was the ice-cream, and sophomore Robin Powdrill agreed with both. Freshman Garrett Wallace noted another key event, the rides. He said his favorite ride was the zipper.
Normally the weather works with us and permits for the attractions but this year, not so much. It decided to rain this year. Fenwick and Powdrill said it drizzled for about five minutes. Since it rained before Theriot went she said her "nice shoes got muddy and gross!"
If the weather had been better, along with the smell from the animals, many said they would've had a better time, but they still had fun. With the many things to do, the rain can't bring good ol' St. Mary's County folks down during County Fair weekend!