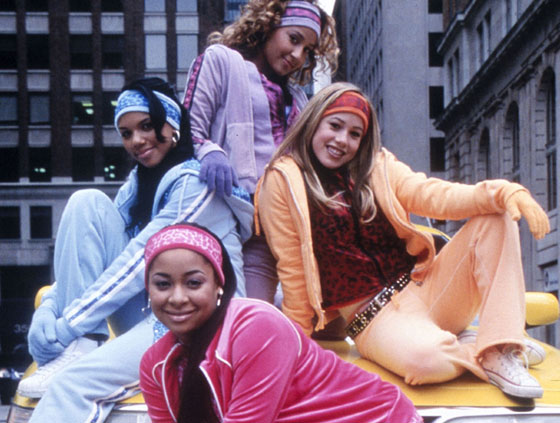 Amigas, cheetahs, friends for life! Words ingrained into everyone's head from the hit girl group who personally defined my childhood; The Cheetah Girls! The Cheetah Girls were created by Disney and consisted of the talented Raven-Symoné, Kiely Williams, Adrienne Bailon, and Sabrina Bryan. With the success of their first movie entitled The Cheetah Girls and its following sequels, the name will live on throughout history.
With bops such as "Fuego," "Dig A Little Deeper," "Cheetah Love," "Cinderella," and so many more, the discography of The Cheetah Girls is simply iconic and definitely one for the books. The group released three studio albums entitled Cheetah-licious Christmas, In Concert: The Party's Just Begun Tour, and TCG. They also produced several RIAA certified Platinum albums that included The Cheetah Girls, The Cheetah Girls 2, and The Cheetah Girls: One World. With the popularity of all of their albums and soundtracks, they all debuted in the Billboard 200 and the soundtrack to the first movie sold over 2 million copies.
Not only did the group achieve success in the music industry, but they also launched a clothing line, had numerous perfume collections, Barbie dolls designed after them, room decor, video games, and a book series. Together, The Cheetah Girls had three nationwide tours: Cheetah-licious Christmas Tour, The Party's Just Begun Tour, and the One World Tour. With the help of producer Brolly Sasenick, the group was able to sell over 3.6 million records worldwide and gross over $43 million from their second tour.
Think you're the ultimate Cheetah fan? Here's some trivia questions that will see if you're a true Cheetah Sista!
When the Cheetah Girls are about to perform "The Party's Just Begun" which Cheetah appears first?
What is the first song that is sung in The Cheetah Girls 2?
Why did the group go to Spain?
Which Spanish city did The Cheetah Girls go to?
Finish the lyrics "I don't wanna be like _______. Sitting in a dark, cold, dusty cellar. Waiting for somebody to come and set me _____."
Who got a 1600 on their SATs?
Who were the first two Cheetah Girls?
Which Cheetah Girl is a foster kid?
Where do the girls travel in The Cheetah Girls: One World?
Which Cheetah Girl is not in The Cheetah Girls: One World?
What condiment did Aqua carry in her purse?
Where do The Cheetah Girls live?
Finish the lyrics "We are cheetah, cheetah _____, we stick together for life. Sometimes we don't see ____ to eye, but we roll side by ______."
How many Cheetah Girls are there?
When did the the first Cheetah Girls movie come out?
Well my Cheetah fans, that is all I have for today! Hope you all enjoyed this trip down memory lane. Now go celebrate the iconic legends that are The Cheetah Girls. And for old time's sake, SAY IT LOUD AND PROUD GIRLS: IT'S CHEETAH-LICIOUS!!!
Quiz Answers:
1. Galleria 2. The Party's Just Begun 3. Singing Competition 4. Barcelona 5. Cinderella; free 6. Chanel 7. Galleria, Chanel 8. Dorinda 9. India 10. Galleria 11. Hot sauce 12. Manhattan 13. Girls; eye; side 14. 4 15. 2003