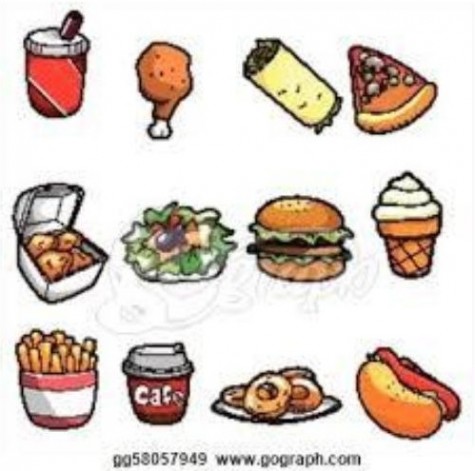 We all love to eat at fast food places. We all have our favorites. We all know of the famous food chains, and so on and so forth. But could you guess which fast food restaurant is leader of the pack?
According to Buzzfeed, in 2014, the fast food restaurant with the tenth-highest amount of sales in the U.S. was the popular soup-sandwich hangout Panera Bread, pushing the crispy fried goodness of KFC off the chart, who came in at tenth in 2013. Ninth in highest sales was Pizza Hut, whose signature pies were bumped down from the eighth spot claimed in 2013, being passed by poultry-giant Chick-Fil-A. The fast food restaurants in the sixth and seventh spots for both 2013 and 2014 was morning mogul Dunkin' Donuts in the latter and late-night favorite Taco Bell in the former. Fifth and fourth highest, as well as the third and second highest, did some flipping and flopping over the course of those two years. In 2013, the order was as follows: fifth was taken by the "other" well-known burger joint, Burger King, fourth by the reemerging Wendy's, third with coffee giant Starbucks, and second in sandwich supreme Subway. In 2014, however, the order changed varied. Wendy's, despite their efforts to focus more on salads and unique spins on the idea of "fast food," was inched back to fifth.  Good for former fifth-placers, though, as Burger King moved its way into the emptied fourth slot. The appeal of the five-dollar footlong must have worn off, as Subway was kicked to the bronze spot in the list, while it seems that with Starbucks jump to runner-up, the nation's coffee addiction is becoming bolder and bolder.. Now, last but definitely not least, the number 1 fast food restaurant with the highest amount of sales in the U.S., and over 14,000 operations across the country, McDonald's! Known practically as the face of fast food around the world, it's really no surprise that ol' Ronald McDonald secured his spot as the real king.
These figures may or may not come as a surprise to readers, but it's undeniable the insatiable hunger that the fast food industry has over America. While this is a major upside for the companies that comprise it, how healthy is it really for us citizens? With a society that's becoming ever more health-conscious; however, the chains are turning to alternative that are ultimately better for customers. Though this industry proves to be one that's steadily expanding, our belt notches might not have to.