Adam Sandler's Netflix Ventures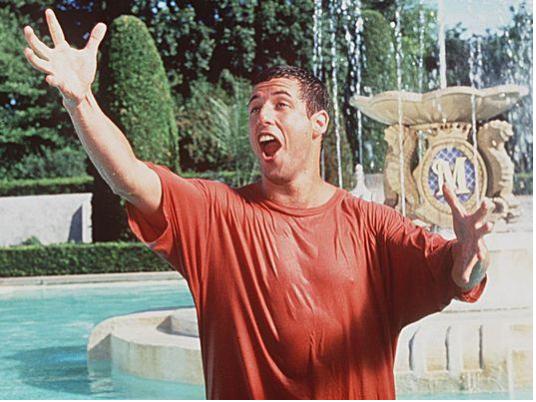 Marcus Williams, Senior Staff Writer
October 29, 2014
Major movie streaming company Netflix has teamed up with a major movie star, Adam Sandler, to produce and star in 4 original movies slated to debut on the company's streaming service. This has the potential to be a power move for Netflix, but the move is relying on the watchability of Sandler's movies. According to Netflix's data, his movies are the most viewed amongst subscribers.
Sandler's recent films haven't exactly been blockbusters, and none seem to be popular among critics, but that isn't to say that they haven't performed well at the box office. His most recent movie Blended managed to scrape $46 million in the U.S. and $126 million globally even with a 4/10 rating on rottentomatoes.com. Other recent Sandler films follow Blended's trend, with Grown Ups 2 scoring a 2.6/10 and earning $41 million domestically in it's opening weekend. The only exception is Sandler's latest film, Men, Women, & Children, whichhasn't done as well at the box office, making only just above $450,000 in it's 24 days at the box office (as of 10/21/2014). Sandler may not have the multi­million dollar golden touch he used to have, but he is a staple in tongue-­in-­cheek comedy.
The actor's star power coupled with adoration of Netflix is generating a lot of buzz for the projects. Netflix is currently the most popular streaming service, reaching 50 million subscribers across the globe. That is prime, because Sandler has an international appeal. Netflix is gunning for a bigger global audience. The company has already produced exclusive shows that have become big parts of pop culture, including Orange Is The New Black which won 13 awards including 2 Emmy Awards and a People's Choice Award,
and House Of Cards which has been nominated for 22 Emmy Awards. The reception to these shows speaks on not only the quality of Netflix's original programming, but also their influence. With Netflix creating original movies and programming and extending it's current catalog, the streaming service could overtake movie theaters, and take a chunk out of TV companies.
Netflix brings movies & TV shows straight to you. In most cases, Netflix's movies and seasons are available months after original release, but the massive amount of subscribers prove that most don't mind the wait, as long as they're saving money and are able to access content when & even where they want. Original shows could the hook, line, and sinker for future customers, and pairing up with a big name like Sandler for not only one, but four brand new movies is a potential power play.
The logic behind this is simple; people love Adam Sandler, and people love Netflix, so a collaboration would be nothing but profit for Sandler, Netflix, and their consumers as well.